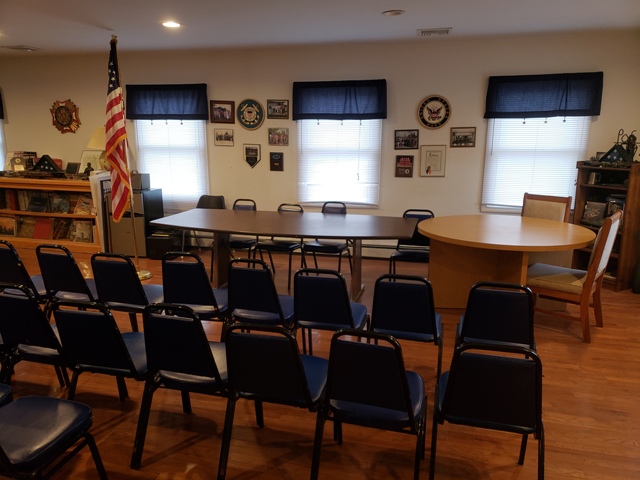 Welcome to VFW Post 9592's second floor meeting room.
The Post meeting room sits adjacent to the member's lounge on the second floor.
Access to this area is through the exterior staircase, the elevator in the lobby or the stairs located in the rear of the Canteen.
This meeting room is used for the Post Executive Board and Committee meetings. VFW members and Auxiliary have complete access to this area at any time providing it is not already in use.
The meeting room is also available for use by local community organizations who are seeking a small venue to conduct meetings.
Local community organizations interested in using the second floor meeting room should contact the VFW Post 9592 Hall Committee at 516-640-8338