The first 10 amendments to the Constitution make up the Bill of Rights. James Madison wrote the amendments, which list specific prohibitions on governmental power, in response to calls from several states for greater constitutional protection for individual liberties. For example, the Founders saw the ability to speak and worship freely as a natural right protected by the First Amendment. Congress is prohibited from making laws establishing religion or abridging freedom of speech. The Fourth Amendment safeguards citizens' right to be free from unreasonable government intrusion in their homes through the requirement of a warrant.
The Bill of Rights was strongly influenced by the Virginia Declaration of Rights, written by George Mason. Other precursors include English documents such as the Magna Carta, the Petition of Right, the English Bill of Rights, and the Massachusetts Body of Liberties.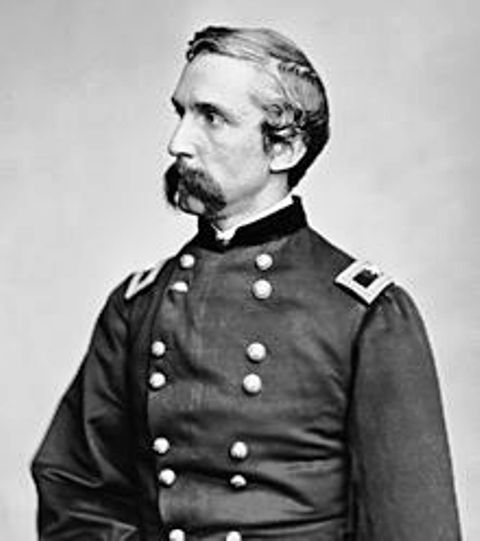 Colonel Joshua Chamberlain - 20th Maine
In the movie "Gettysburg" (1993) Jeff Daniels plays Colonel Joshua Chamberlain, Commander of the 20th Maine Volunteer Infantry Regiment. Prior to the battle he addresses a group of Maine soldiers who were from the old 2nd Maine Regiment and have refused to fight because their regiment was disbanded. Colonel Chamberlain tries to convince them, in a moving speech, to rejoin the battle with his regiment. In the end 114 men of the 120 join the 20th Maine in the battle of Gettysburg.
Listen to the speech and hear why America is worth fighting for.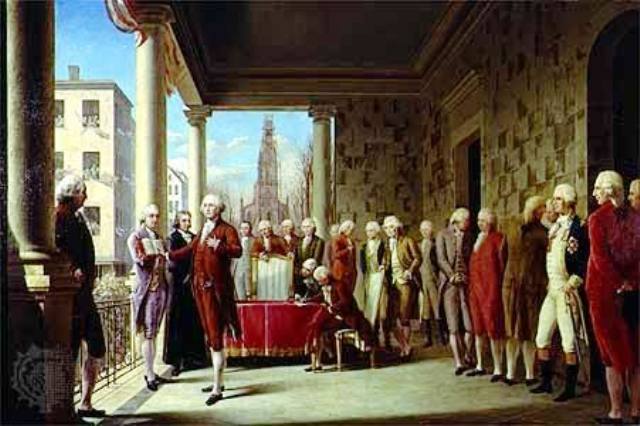 GEORGE WASHINGTON'S FAREWELL ADDRESS
On September 19, 1796, retiring President George Washington established the American precedent of giving a Farewell Address. The 32-page, over 6,000 word habd written address was printed in the Philadelphia's American Daily Advertiser.
After explaining that he would not serve a third term, and had actually wanted to retire after his first term, he thanked the nation for its support that had encouraged him in the face of challenges and criticism. with the transition of leadership, Washington promised that he would pray for the country for the rest of his life that the union would be preserved under the Constitution, administered by wise leaders who would preserve liberty. He primarily wanted to give his advice concerning the lurking dangers and the top priorities for the national well-being.
Click here to read George Washington's Farewell Address.